Back to staff directory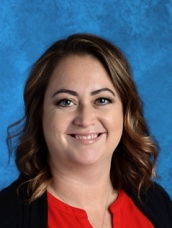 Vice Principal
I am proud to have been a member of the Coalbanks staff since our opening in September of 2017. I have enjoyed watching it grow and develop a culture all its own. Since our opening, I have held a variety of positions. I began teaching grade one, then moved into the learning support teacher role. This year, I am excited to have the opportunity to be Vice Principal.
I graduated with Bachelor of Arts (music) and Bachelor of Education degrees in 2005 and have recently (July 2020) completed my Master of Education degree in Multiliteracies, all from the University of Lethbridge. I grew up on a farm just outside of Lethbridge and although I have lived in other cities, I call Southern Alberta home. I currently live in Coaldale with my husband and two daughters.
As a mother myself, I recognize how imperative it is to feel comfortable with the school I send my children to. And just as I want my own children to feel loved, cared for, and safe at their school, I also strive to provide that safe and caring community for the students and families of Coalbanks. It is my goal to support our wonderful staff in ensuring the children of Coalbanks have everything they need to succeed.