Back to staff directory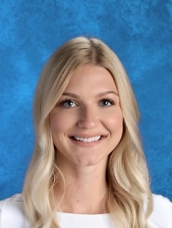 Hello! My name is Rylie Koch, and I am thrilled to be joining the Coalbanks community for my first year of teaching! I graduated from Mount Royal University with a Bachelor's Degree in Elementary Education. Along with my degree, I have obtained a double minor in General Science for Elementary Education and English.
An interesting fact about me: my last name is German. "Koch" directly translates from German to English as "Cook." However, English is my first and only language. Although, it is a goal of mine to travel to Germany in the future to learn more about my heritage and ancestors.

When I'm not teaching, I like to spend time outside. I enjoy taking trips to the mountains and often feel refreshed and recharged after being outdoors. I also like reading and spending time with my family and friends.
I am looking forward to an amazing year full of learning and fun!